Date
March 18 - 19, 2023
Details
Contemporary Confidence
Living Faithfully in a Post-Christian World
How do we more effectively, more faithfully, and more winsomely engage our cultural context for the sake of the gospel? Our exciting and dynamic speaker, John Dickson, will examine what a lifestyle of gospel-advancement looks like, and will unpack what he calls the explicit speech of the gospel. He will also dive into the world of the Early Church, identifying how they demonstrated an enduring evangelistic strategy and passion that we can learn from today.
Schedule
Saturday
9am – 9:30am:
Arrival & Breakfast
9:30am – 10:55am:
Session 1 (Confidence in a Post-Christian World: The Rationale for Evangelistic Mission), Break
10:55am – 11:45am:
Session 2 (Living in a Post-Christian World: Beautifying the Gospel in a World That Finds Us Ugly)
11:45am – 12:30pm:
Lunch
12:30pm – 1:45pm:
Q&A with John Dickson, Break
1:45pm – 2:45pm:
Session 3 (Speaking in a Post-Christian World: The Three Dimensions of Evangelistic Speech), Break
Sunday
9:15am & 10:45am Services:
Sermon by John Dickson: Doubt Your Doubts: Finding Faith in Skeptical Times (Luke 1:1-4)
5:15pm Service:
Sermon by John Dickson: Guessing Your Way to God: Finding the Truth in a World of Options (John 13:33-14:9)
About Our Speaker
John Dickson has an eclectic background. Originally from Australia, he began his career as a singer-songwriter in a rock band, and is now an author, speaker, historian, and media presenter for the Christian faith. The Founding Director of the Centre for Public Christianity, John has published over twenty books, several of which became television documentaries. A busy public speaker, he lives in Wheaton, Illinois, with his wife Elizabeth and the youngest of their three children.
John is the host of the Undeceptions podcast, LISTEN HERE.
Invitation from John Dickson:
If childcare is keeping you from attending the conference, please contact Lauren Burns for student babysitter options. Scholarships for babysitters are available.
Register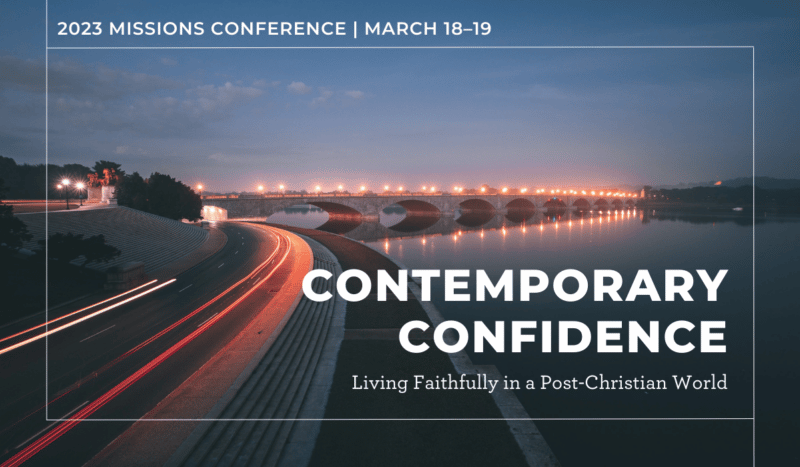 Location
McLean Presbyterian Church
1020 Balls Hill Rd.
McLean, VA 22101

Contact
Matt Stone
Director of Missions
[email protected]