Date
Sunday, January 5, 2020
Time
10:45am
Details
This winter register for one of our Washington Institute Classes or drop in to one of our FOCUS Communities! Winter classes begin Sunday, January 5 at Cooper MS just down the road from our main McLean building.
institute courses
Overcoming a Low View of God
MEETS AT 10:45 A.M. IN COOPER ROOM 104
Have you unconsciously adopted a low view of God? A.W. Tozer wrote, "The Church has surrendered her once lofty concept of God and has substituted for it one so low, so ignoble as to be utterly unworthy of God's worshiping believers." And yet, Jesus commands us to love God with all our heart, mind, soul, and strength. In this class, we want to know: Is it possible to love God as we should without knowing His glory, majesty and above all His holiness? By engaging with Scripture and A.W. Tozer's book, "The Knowledge of the Holy," we'll explore these questions together. Taught by Glenn Angermeier.

Unreached within Reach: Sharing Christ with our Muslim and Hindu Neighbors
MEETS AT 10:45 A.M. IN COOPER ROOM 105 Beginning January 12
God has brought the nations to the DC area! Come and be equipped to share with your friends, neighbors and co-workers who come from countries with restricted gospel access. In this 7 week course, we will discuss cross cultural communications, Islam, Hinduism, sharing our faith with unreached people, and how to do a bible study with someone from an unreached nation. This course is offered in partnership with the missions organization Global Gates. Taught by Global Gates
The Cross Course II
MEETS AT 10:45 A.M. IN COOPER ROOM 106
This interactive spiritual renewal course is designed to incorporate the dynamics of spiritual renewal into your walk with Christ. A blending of resources from Tim Keller and Paul Miller, Redeemer Presbyterian Church (NYC), and Serge, the Cross Course regularly points to the cross of Jesus Christ as central to our growth in grace. Part I is a prerequisite. Taught by Horace Lamb, and others
focus communities
Exploring the Scriptures
Exploring and Answering Tough Questions
MEETS AT 10:45 A.M. IN COOPER LECTURE HALL
One of the unique aspects of Christianity is that it stands up to honest intellectual scrutiny. Because of this, we can have confidence in bringing our own questions and answering the questions of others. We'll explore some of the toughest questions asked by our culture by engaging deeply with Scripture. The format means you can come to class even if you've been away on vacation without feeling lost, so join any week you're in town! Taught by Bill Fullilove, Hugh Whelchel, and others
Berean Servants
Miracles
MEETS AT 10:45 A.M. IN COOPER ROOM 122
Who couldn't use a miracle? How many times do we wish that some physical condition, a relationship problem, or an urgent financial crisis could be quickly resolved with just one little miracle? As we open the Gospels, we find story after story of Christ demonstrating God's power through miracles. But these were no mere parlor tricks. They had a redemptive purpose and point us to God's grace. What can we learn from these events? And how do we experience God's power in the struggles we face everyday? Join us as we find the answers to these questions in a study of Christ's miracle-working ministry. Taught by John Carter
REGISTER
See other events for your site
McLean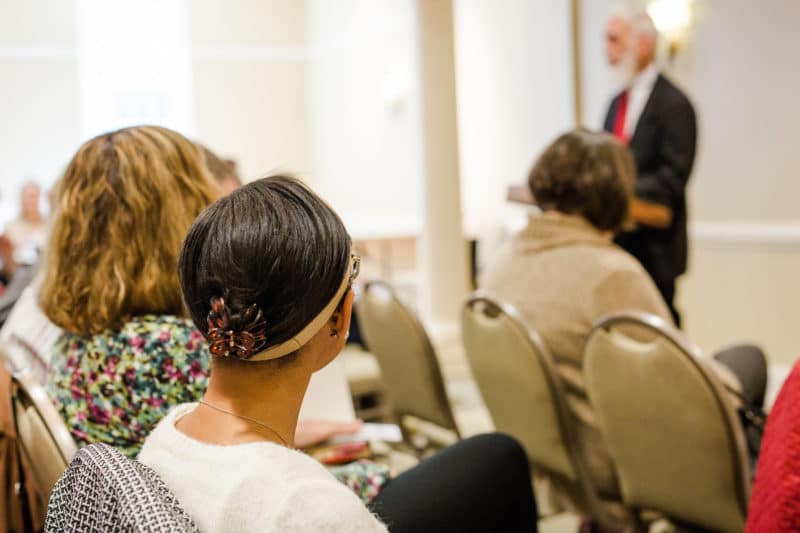 Location
McLean Presbyterian
1020 Balls Hill Road
McLean, VA 22101
Room
Cooper Middle School
Contact
Joe Palekas
Pastoral Intern
[email protected]