Date
Sunday, December 13, 2020
Time
10:45am - 12:00pm
Details
What does it look like to live an outward facing life? God enables every believer to be part of his kingdom work, giving us all spiritual gifts that can be used to enter into our world with gospel grace.
Join us for a time of teaching with missionary guest speakers from around the world. We'll learn more about how they each live outward facing lives and be equipped to participate in the Lord's spirit-empowered, kingdom work in our own neighborhoods, jobs, etc.
This Sunday, we'll hear from Leanna Baumer from Assist Pregnancy Center. Assist Pregnancy Center is a locally organized, faith-based, non-profit organization that exists to promote life to those vulnerable to abortion. Through free, confidential services provided with a thoughtful, compassionate approach, it is Assist's desire to provide accurate information for every young woman facing an unplanned pregnancy to help her understand all of her options. All services are available regardless of income, race, or religion.
This is an interactive class using the Zoom video conference platform.
JOIN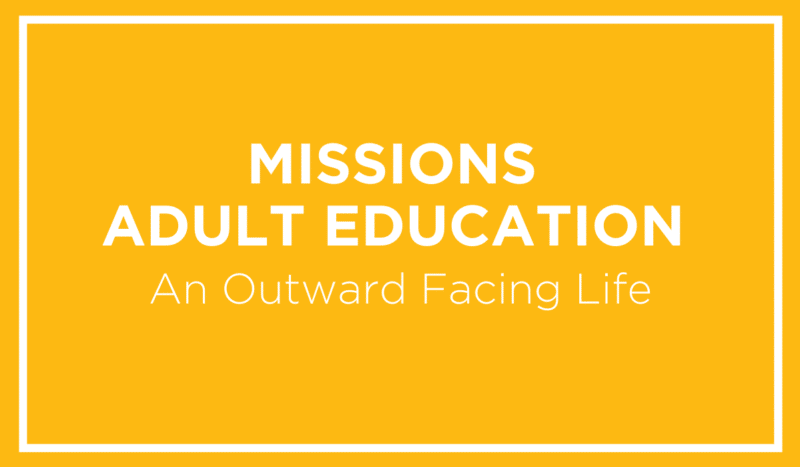 Contact
Matt Stone
Director of Missions
[email protected]