Date
Sunday, November 28, 2021
Details
In so many things in life, it's easy to get stale and stagnant, to quit growing. That's certainly true in the emotional life of faith — we've all had times where we've hit "dead spots." But it can be just as deadly when it comes to loving God with our mind. After all, God cals us to love him with all of our hearts, souls, minds, and strength. When have you recently grown in what you know about our faith?
Join one of our two class offerings this fall! Be equipped and trained as disciples, maturing in faith, sustained by Christ through his Word.
Prayer Revolution
SEPTEMBER 12 – DECEMBER 19, MCLEAN ROOM, 9AM-10:15AM
You are called to prayer if you: are overwhelmed and exhausted from the stress of navigating uncertain times; sense a holy discontent within; have a hunger for intimacy with God; long for Christ's kingdom; or haven't got a prayer — or when you do pray, you feel the inadequacy of your words for the challenges of today's world. Discover how much bigger prayer—and God—is than you ever thought possible.
1 & 2 Corinthians
SEPTEMBER 12 – DECEMBER 19, MCLEAN ROOM, 10:45AM-12:15AM
Join us as we study the longest of Paul's epistles, in which he encouraged the early church and challenged them to live for Christ. He addressed many of the issues we face in today's culture: godly vs. human wisdom, purity vs. immorality, identifying what's lawful vs. what's profitable, and more. Following coffee, snacks, and fellowship, we'll enjoy a time of studying Scripture and lively discussion.
See other events for your site
McLean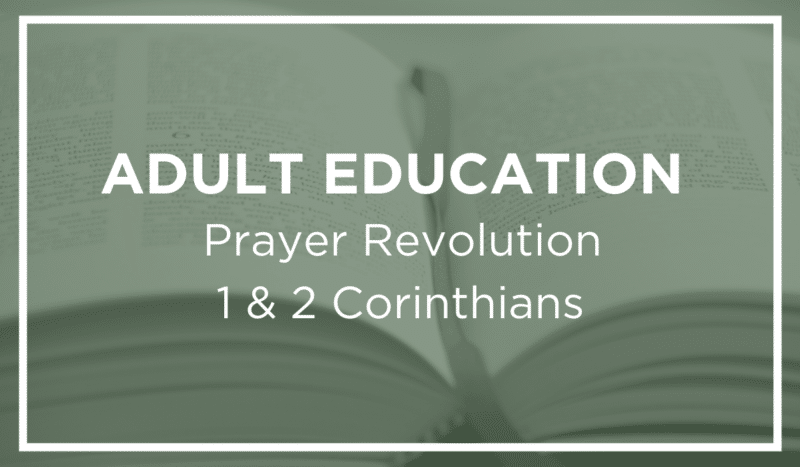 Location
McLean Presbyterian
1020 Balls Hill Road
McLean, VA 22101
Room
McLean Room
Contact
Terence Little
Pastor of Ministries
[email protected]