Book Nook Revamp & Giveaway
Date
Thursday, November 30, 2023
Details
For all of our readers out there, we are re-vamping our Book Nook and hosting a free book giveaway on June 11!
About the Book Nook:
Have you ever noticed our Book Nook in the Welcome Center? At the Book Nook, we sell books curated by staff and leaders within our church family. Explore our refreshed selection of recommended books starting June 11. If you're interested in purchasing a book, simply scan the QR code at the Nook and then pay with either card, check, or cash!
Book Giveaway!
On Sunday, June 11, we will be giving away copies of books previously featured in the Book Nook. Head to the Fellowship Hall foyer all morning and take home any books you'd like.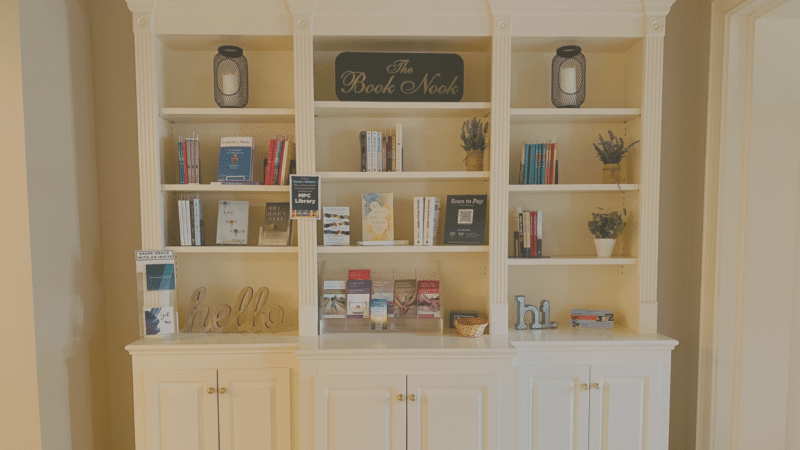 Location
Capital Presbyterian Fairfax
9525 Main St
Fairfax, VA 22031
McLean Presbyterian
1020 Balls Hill Road
McLean, VA 22101
Capital Presbyterian Reston
Dominion Christian School
1545 Dranesville Road
Herndon, VA 20170