Christian Education (during academic year)
Date
Sunday, May 22, 2022
Details
We believe that doctrine is for life transformation—for all ages. We desire to equip our church to know the Bible, to know the Bible's world-and-life view, and to invest the gospel in the lives of others.
---
Children's Sunday School
Children are encouraged to grow in grace through age-appropriate study, activities, and community. Secure check-in and classrooms are located on the lower level of our church.
9am | Ages 2 years–6th grades
11am | Ages 2 years–6th grades
5:15pm | Ages 3 years–Pre-K
---
Students' Sunday School/Breaking Bread*
Students meet at 10:45am to learn what it means to follow Jesus in their lives.
*Breaking Bread: Once a month, Jr. and Sr. High (7th–12th grades) meet together in the Multi-Purpose Room for a special Sunday School: they'll hear a testimony of God's grace from a leader and enjoy homemade breakfast. Our next Breaking Bread date is 5/8.
---
Adult Christian Education (ACE) Classes
Come to one of our classes as we dig into God's Word together. All ACE details here.
9am in the McLean Room | Gospel-Centered Parenting
10:45am–12:15pm in Fellowship Hall | Introduction to Biblical Theology
10:45am–12:15pm in the McLean Room | 1 & 2 Corinthians
See other events for your site
McLean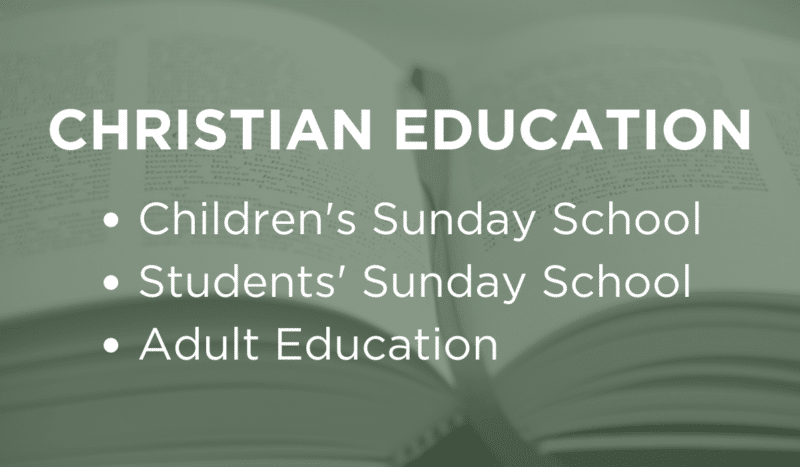 Location
McLean Presbyterian
1020 Balls Hill Road
McLean, VA 22101
Room
Varies; see description