Date
August 26 - 28, 2022
Details
Gather together for a time of refreshment!
You're invited to join us for a relaxing weekend getaway at Shrine Mont in Orkney Springs, VA. Together we will worship, learn, and fellowship in the restful setting of the Appalachian mountains. Our retreat weekend provides something for the whole family, with engaging speaker sessions as well as special children's programs.
Whether you're new and looking to connect or a long-time member who's looking forward to our evenings of fellowship on the porch, this weekend is the perfect opportunity to deepen your relationships with God and one another.
---
RETREAT DETAILS
View our info sheet with directions, a packing list, and FAQs.
Access the schedule of our time together. Plan accordingly: we'll start at 7:30pm on Friday night and Orkney Springs is a 2 to 3 hour drive from DC. We'll be ready to check you in by 4pm, so if you'd like to come out early, we'd love to see you!
We'll have a fishing competition for the kids, so bring fishing poles.
—
For Your Children & Teens
While adults enjoy engaging sessions and teaching, our children (ages 6 weeks–rising 6th graders) will participate in special programming and activities developed specifically for them.
Your 7th–12th grade students will be invited to serve in the children's program, which occurs during each of the four large group sessions. Teens are also welcome to participate in the large group session with the adults—either option offers students a wonderful opportunity to grow spiritually and in relationship with their church family.
For questions or to volunteer with our children's program, contact Emily Pirozzolo ([email protected]) or Melanie Janetsky ([email protected]).
—
Cost
Register before July 15th for a $25 early bird discount!
Adult: $140 early bird; $165 after July 15.
Couple: $225 early bird; $250 after July 15.
Children 0–12: $40
Children 13–18: $90
40% discount available for first-time retreat attendees, see registration form!
REGISTER BY 8/22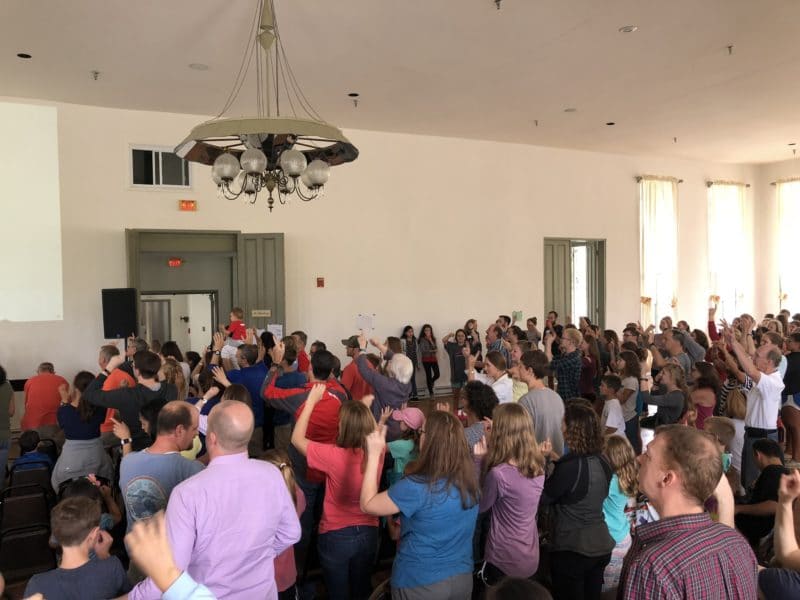 Location
Shrine Mont
217 Shrine Mont Cir
Orkney Springs, VA 22845
Contact
Andy Laperriere
Coordinator
[email protected]