Date
Saturday, April 22, 2023
Time
9:30am - 11:30am
Details
Details
Esther Lightcap Meek is a Christian philosopher. Over the years, she has sought to articulate a true epistemology (theory of knowledge). While this might sound rather dry and esoteric, Dr. Meek thinks the opposite. She seeks to articulate a theory of knowledge "for the ordinary person." Join us for a seminar discussing the relationship between knowing and loving and its implication for our lives as believers.
Dr. Meek is celebrating the 20-year anniversary of the release of Longing to Know: The Philosophy of Knowledge for Ordinary People. Our time together will include both an address by Dr. Meek as well as time for interaction through discussion and question and answer.
To help us plan for seating, please RSVP. Light refreshments will be provided.
RSVP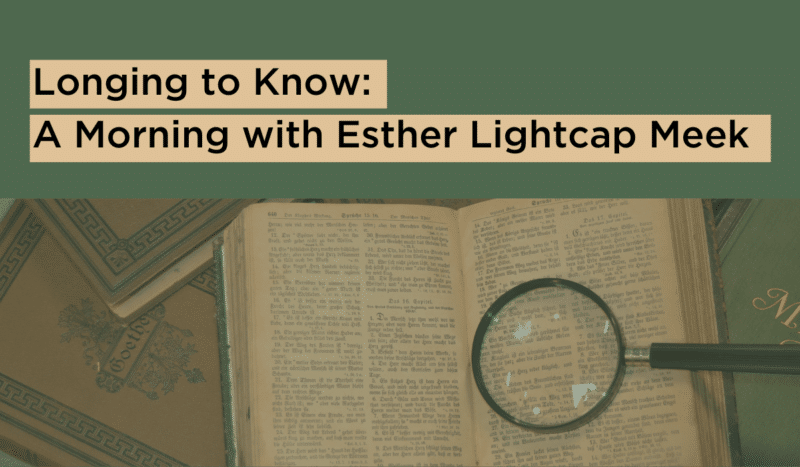 Location
McLean Presbyterian Church | McLean Room
1020 Balls Hill Road,
McLean, VA, USA
Contact
Joe Palekas
Assistant Pastor of Young Adults
[email protected]