Date
March 12 - 13, 2022
Details
Our 2022 Missions Conference is a unique opportunity to see what God is doing outside of our DC area, and to be inspired to participate with the global church in God's kingdom work. 
As almost everything came to a screeching halt during the COVID-19 pandemic, one thing that continued unhindered was the kingdom of God across the globe. While our travel was limited, we continued to gather, serve and care for one another locally, while supporting our global partners financially. 
Now, as we all begin to emerge from the worldwide pandemic, we have an opportunity to serve the global church not only by sending resources, but by sending teams to serve alongside our global partners in their kingdom work. At this year's Missions Conference, our hope is to give our church family a glimpse into what God has been doing through the global church and to provide next steps in serving God in a cross-cultural context with missionaries and organizations our church supports.
If childcare is keeping you from attending the conference, please contact Anna Compton with Student Ministries ([email protected]). Many of our students are raising money for summer missions trips and are available to babysit. Scholarships for childcare are available.
Schedule
Saturday
9AM
Breakfast & Q&A with Steffen Weil, City-to-City D-A-CH (Germany, Austria, Switzerland)
10AM
Session 1, To the Ends of the Earth: God's Kingdom and the Global Church
Speaker: Mark Bates
11AM
Session 2, Serving & Being Served: The Double Blessing of Short-Term Missions
Speaker: Mark Bates
12PM
Lunch 
12:45PM
Session 3, Panel: The Great Commission and Capital Pres
Panel: Tom & Jane (North Africa), Emily Francis (InterVarsity Fellowship, US), Imbumi & Martha Makuku (Kenya Mercy Ministries, Kenya), Brad & Margarita Wallace (Serge Short-Term Missions), Matt Lietzen 
sunday
9AM, 10:45AM, 5:15PM Worship Services
Guest Preacher, Mark Bates 
10:45AM | Fellowship Hall
Virtual Mission Trip, Frankfurt Germany 
About our Keynote Speaker
Mark Bates works for Mission to the World (MTW) as Senior Director of U.S. Operations, where he engages with expanding MTW's ministry and reach. Prior to working with MTW, Mark planted University Presbyterian Church in Orlando in 1991, and served as senior pastor at Village Seven Presbyterian Church in Colorado Springs. Mark is a graduate of Bryan College (B.A. in Greek) and has his Master's Degree from Reformed Theological Seminary. He and his wife Tricia have three daughters.
About our Panelists
Steffen Weil is the pastor for outreach at HAVEN in Hamburg, Germany. He is a City Movement leader for church planting, a church planting trainer, and director for City to City's DACH (Germany, Austria, Switzerland) network.
Martha and Imbumi Makuku: Imbumi is the pastor of Kibera Reformed Presbyterian Church (KRPC) in the Kibera Slum in Nairobi, Kenya. Matha and Imbumi's ministry includes running the school at KRPC, directing outreach programs for the people of Kibera, and managing the Shunem Family Home for rescued children.
Emily Isler (Francis) is on campus staff with InterVarsity at the University of Virginia, where she attended undergrad. Emily was extensively involved with the campus ministry as a student and joined IV staff after her graduation in 2017. 
Tom and Jane have served overseas for over 17 years. Their heart for reaching North Africa has taken them to a strategic country where they are currently helping the struggling local church, encouraging foreign workers to persevere, and training new workers for North Africa.
Brad and Margarita Wallace were members of McLean Presbyterian Church who were sent to serve as missionaries to Chile. In 1999, the Wallaces joined Serge and became their first missionaries to South America. After many years of faithful ministry in the field, the Wallaces relocated to Richmond, VA to continue work with Serge where Brad serves as Missions Team Facilitator.
REGISTER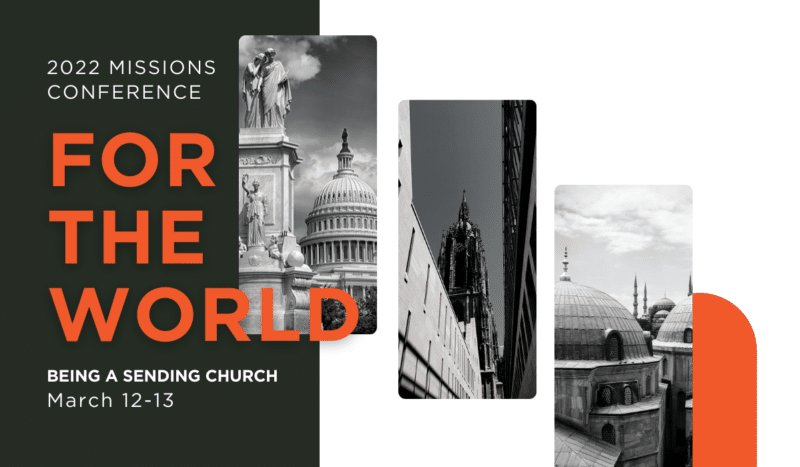 Location
McLean Presbyterian Church | Fellowship Hall
1020 Balls Hill Rd.
McLean, VA 22101
Contact
Matt Lietzen
Asst. Pastor of Missions
[email protected]