Online Congregational Meeting
Date
Thursday, July 9, 2020
Time
7:00pm
Details
Church members, as we continue moving forward with our pastoral transition, our elders have called a congregational meeting, unanimously recommending that the congregation concur with James' resignation. This meeting is a needed administrative step, as laid out by our denomination, that follows James' resignation from his senior pastor role.
The motion is below. Zoom details were sent via e-mail on July 2, and will be sent out via email again on the afternoon of July 9. If you cannot find the details, please reach out to Stephanie Smith at [email protected] or 703.394.0800.
MOTION
That the congregation concurs with Teaching Elder James W. Forsyth's request to the Potomac Presbytery to dissolve his pastoral relationship with McLean Presbyterian Church, effective July 15, 2020.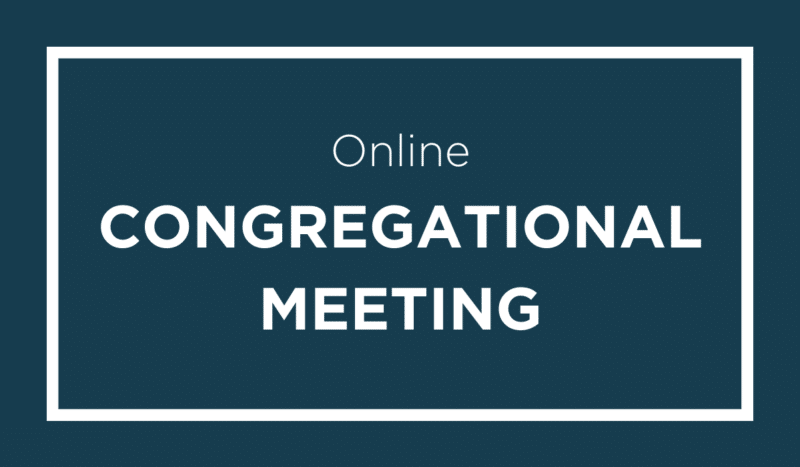 Location
Capital Presbyterian Fairfax
9525 Main St
Fairfax, VA 22031
McLean Presbyterian
1020 Balls Hill Road
McLean, VA 22101
Room
Virtual
Contact
Stephanie Smith
Office Manager
[email protected]