Date
Sunday, March 5, 2023
Time
9:00am
Details
This is a special class, offered at both 9 & 10:45am*!
Is there a distinctly Christian way to look at art? In this interactive lecture, Dr. Elissa Yukiko Weichbrodt will teach us the basics of engaging with artworks and explore how a 14th century painting — Giotto's Lamentation — can challenge and encourage us in our faith.
*You're invited to a lunch with Dr. Weichbrodt following the 10:45am class session and worship service. RSVP for lunch!
---
About Our Speaker:
Dr. Elissa Yukiko Weichbrodt is Associate Professor of Art and Art History at Covenant College in Lookout Mountain, GA. Her research and writing focuses on 19th and 20th century representations of race and gender, but her big passion is helping people see how art can help us grow in our love for God and our neighbor. Her first book, Redeeming Vision: A Christian Guide to Looking at and Learning from Art will be released by Baker Academic on March 21, 2023.
---
Join us for an intimate guided tour through the National Gallery the next morning, March 6! DETAILS
Lunch RSVP
See other events for your site
McLean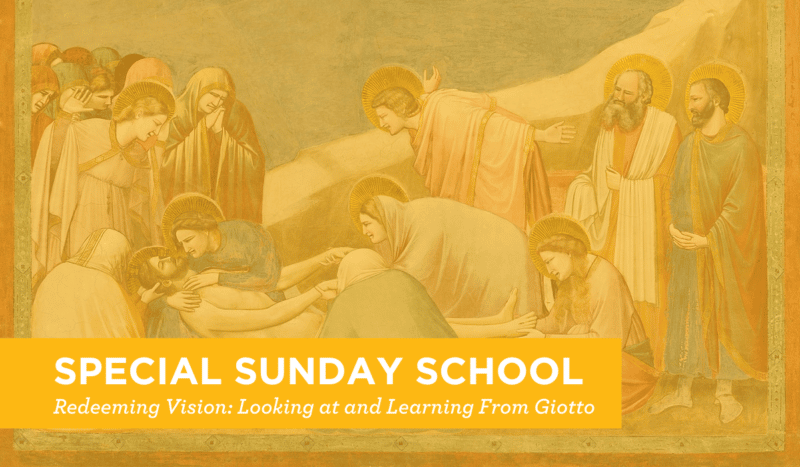 Location
McLean Presbyterian Church (Fellowship Hall)
1020 Balls Hill Road,
McLean, VA 22101
Contact
Christy Danner
Assistant Director of Worship
[email protected]