Date
Friday, January 21, 2022
Time
6:30pm - 8:30pm
Details
What does the Bible teach regarding the sanctity of life? What should the Church care about when it comes to human life and flourishing? God's special protection of human life is founded upon creating mankind in his own image.
God's love of life stretches from the unborn to the elderly. It covers each gender, all ethnicities, nationalities, and socio-economic groups.
While the Church has imperfectly upheld this in many areas and has not always been bold in the face of injustice or oppression, the Bible speaks strongly for the dignity of all.
Join us to discuss what the Bible says about the sacredness of personhood, and our responsibility toward the most vulnerable.
---
About our Speaker
Nathan Newman serves as the Community Pastor at McLean Presbyterian Church, overseeing our Care Ministries and shepherding young adults. Since 2014, he has courageously pursued our vision of seeing gospel grace change everything. Nathan holds a Master of Divinity degree from Reformed Theological Seminary in D.C. and a Bachelor of Arts from Covenant College on top of Lookout Mountain, GA. Outside of the office, you may find Nathan on a tour of duty as an Air Force Reserve Chaplain at the Air Force Academy. He enjoys a good baseball game and smoking BBQ at his home in Southeast D.C. Nathan and his wife Jess are having the time of their lives raising their daughters Della and Pippa.
---
Dinner will begin at 6:30pm, content begins around 7pm. RSVP for yourself, as well as your friends, roommates, or spouse below so that we can ensure we have enough food at the event.
RSVP form closes on Thursday, Jan. 20th at 1pm.
RSVP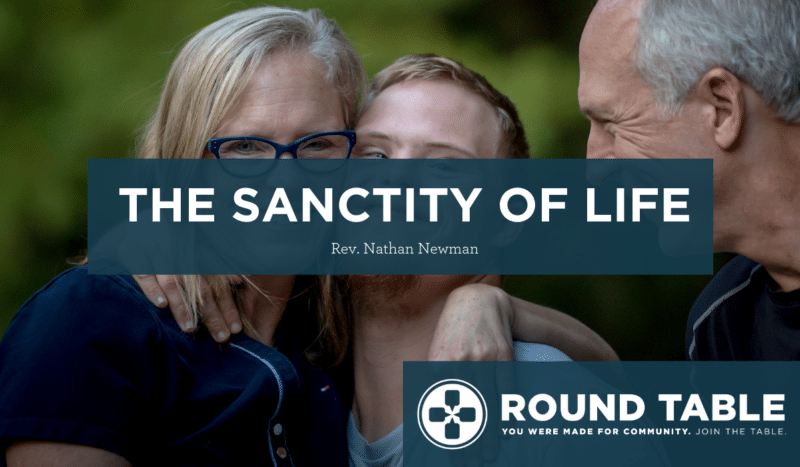 Location
McLean Fellowship Hall
1020 Balls Hill Road, McLean, VA 22101
Contact
Martha Roszak
Asst. Director of Young Adults Ministry
[email protected]