Date
Friday, December 2, 2022
Time
6:30pm
Details
God With Us: How God Knows & Loves
No More Tears: God's Presence in Eternity
Round Table is a space for young adults. We gather together to eat, worship, and engage our whole selves in the work of following Jesus faithfully. Through teaching and discussion, we seek to know what is true in our heads, feel and love it in our hearts, and actively apply it with our hands.
This year, our time at Round Table will be centered on a question: How can we truly know the world and the church, and love them still? In other words, how can we be informed of all that goes on around us and not fall into cynicism, or vague optimism, or outright pessimism, but instead be faithful to Jesus' call to love?
This final time together will focus on God's final plan and promise for all things. Come to set your hearts and minds aright as we wait for and anticipate Jesus' (re-)arrival.
Dinner will begin at 6:30pm, content begins around 7pm. RSVP for yourself, as well as your friends, roommates, or spouse below so that we can ensure we have enough food at the event.
*Please note: this form closes on Thursday, November 3.
RSVP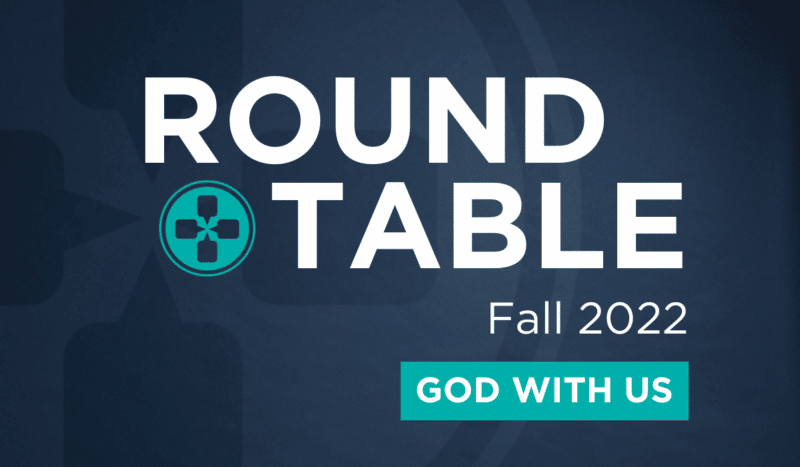 Location
McLean Presbyterian Church - Fellowship Hall
1020 Balls Hill Road
McLean, VA 22101
Room
Fellowship Hall
Contact
Joe Palekas
Director of Young Adults Ministry
[email protected]