Date
Tuesday, September 19, 2023
Details
Join Designed2Connect in exploring how our stories impact our relationships with God, ourselves, and others.
A 10-week Dan Allender "To Be Told" groups start this September.
Do you ever wonder about God's purpose in your story? Do you want to more deeply understand God's handiwork and unique call on your life? God wants to reveal himself through the events of your life, and He invites you to co-author your story with Him to further His kingdom. Throughout this 10-week group, we will learn practical, easy-to-follow exercises from Dan Allender's "To Be Told" workbook to help you explore and embrace the stories of your life in community. Join us in delving into how the stories of our lives impact the way we connect with others in the safety of Christian community.
There will be two separate sessions: Tuesdays, 9:30-11:30am EST and Wednesdays, 7:00-9:00pm EST.
Facilitator: Margaret Whisler
Location: Zoom
Suggested Donation: $200.00
---
About Designed2Connect
Designed2Connect equips people to connect deeper with God, others and themselves. They do this by funding select Christian counselors and counseling centers to subsidize the cost of counseling for those who cannot afford it, hosting training groups and seminars to help people better care for those around them, and by offering spiritual director as a space for individuals to wrestle with decisions, process struggle and seek intentional growth. LEARN MORE
Learn More & Register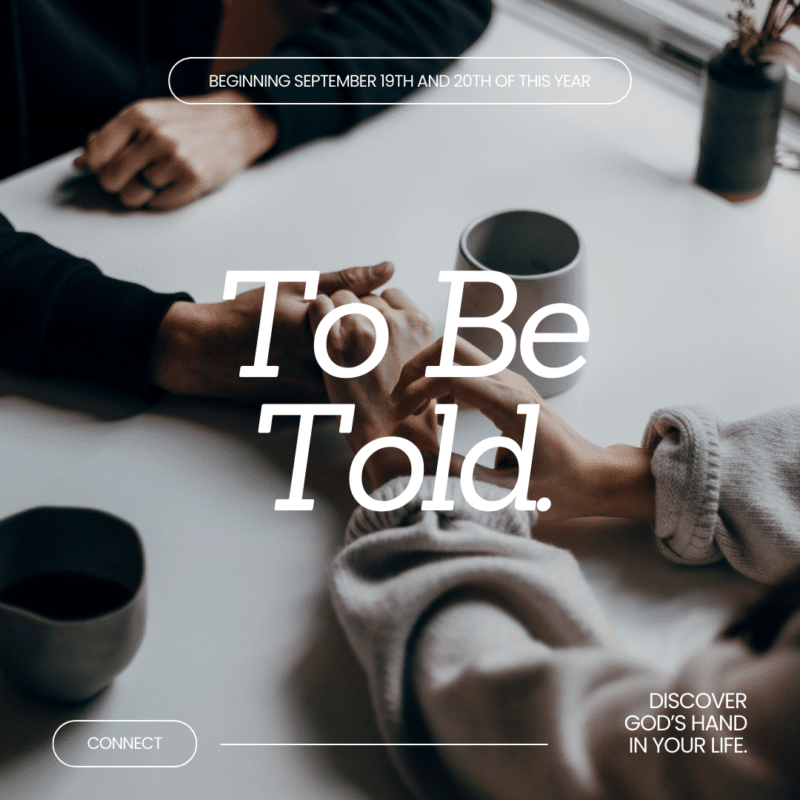 Contact
Margaret Whisler
Director, Designed2Connect
[email protected]