Date
June 20 - 24, 2022
Details
Vacation Bible School (VBS) Together: Greater is He!
We're excited to share VBS Together with your family and neighborhood this year!
Free Registration
Registration for VBS is still open; please note:
T-shirts are guaranteed only to individuals who registered prior to June 1st.
The daily video will be emailed to those who register by June 15th.
Registering on or after June 16th? We'll post all the VBS videos at capitalpres.org/vbs; check back each day of VBS week (June 21–25)!
---
VBS Together has two components:
IN PERSON EVENTs
Mark your calendars for our family events at McLean Presbyterian Church and local parks in Fairfax, McLean, and Reston!
— VBS TOGETHER KICK-OFF EVENT
Saturday, June 19; 11am–1pm (MPC parking lot)
Celebrate the start of VBS week with fun games, activities, and yummy eats from Swizzler food truck (available for purchase)—and pick up your free VBS gifts and supplies for the week! Drop by anytime between 11am–1pm; we'll have lots of fun activity stations to visit.
— VBS TOGETHER PICNICS AT THE PARK
FAIRFAX: Tuesday, June 22, 11am–1pm (Van Dyck Park)
MCLEAN: Wednesday, June 23, 11am–1pm (McLean Central Park)
RESTON: Thursday, June 24, 11am–1pm (Baron Cameron Park)
Bring your own lunch and meet us at your local park for play time and Bible story time with your VBS friends! Drop by anytime between 11am–1pm or join us for the entire time.
— VBS TOGETHER PIZZA NIGHT & CLOSING CELEBRATION
Friday, June 25; 5:30–7:30pm (MPC parking lot)
Gather for dinner with other VBS families, pre-order pizzas or pack your own picnic. Place pizza orders by midnight on Wednesday, June 23. 
ONLINE DAILY VIDEOS
You'll see some familiar faces from our Children's Ministry staff as we bring the gospel to life in our short, daily videos with fun lessons, songs, and activities. This year, we'll also have a new missions focus as we get to know our friends at Casa Chirilagua.
---
Questions?
Visit our FAQ page to find answers to common questions. If you have additional questions, contact [email protected].
REGISTER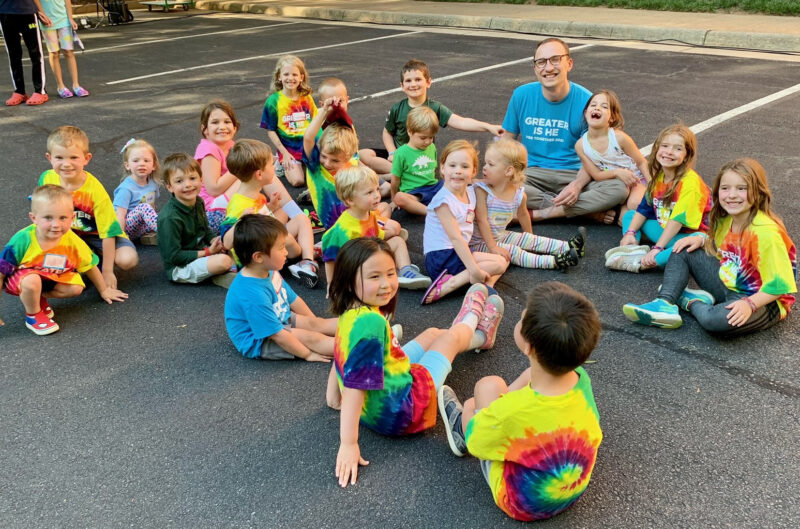 Location
Online and In-Person; see details

Contact
Rosemary Spooner
VBS Director
[email protected]