Date
February 25 - 26, 2022
Details
EMPOWERED: Knowing Christ Well and Making Him Well-known, for Such a Time as This
Featuring Becky Pippert author of Out of the Saltshaker and Into the World and Stay Salt
What are the cultural challenges for sharing the gospel today? How does God equip us through the power of the Holy Spirit to share our faith? How can we raise the topic of faith without being intrusive? At the 2022 Women's Retreat, Becky will show us that our inadequacy is compulsory, God's truth is all we need, and God has already given us a model for how to share His love to the world.
After nearly two years of navigating the challenges of the pandemic, we are pleased to be hosting the 2022 retreat here at McLean Presbyterian! This will be a rewarding time to reunite with old friends and learn more about how we can reengage with the world around us — sharing the hope we have in Christ.
Location & Schedule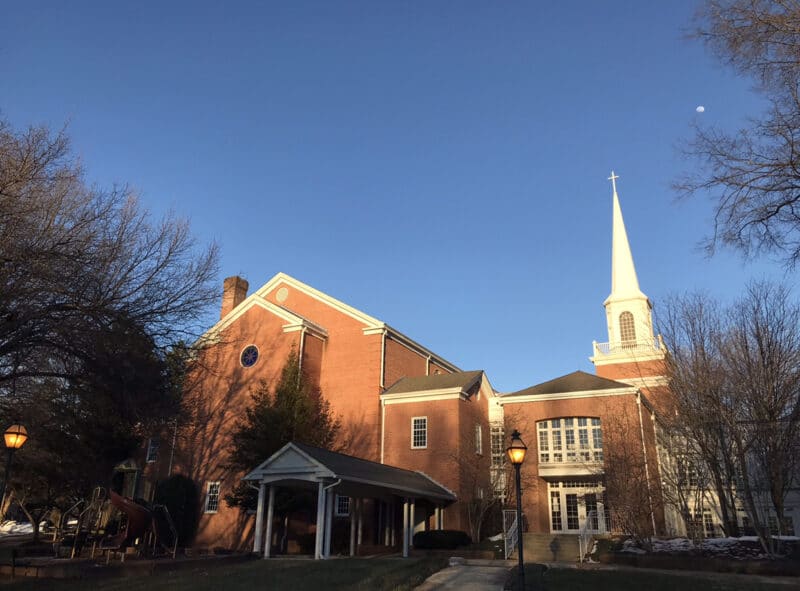 This year's retreat is a hometown retreat! We will convene in the Fellowship Hall for each session.
McLean Presbyterian Church
1020 Balls Hill Rd.
McLean, VA 22201
Friday, Feb. 25: 6:15–9pm: Registration begins at 6:15pm. Our first session begins at 7pm, but we hope you will come early to share snacks and fellowship! Our evening will conclude around 9pm.
Saturday, Feb 26: 8am–5pm: Saturday breakfast is from 8–9am before our morning session. We'll enjoy lunch together around noon and have some fun in the afternoon, followed by our final talk before our retreat concludes by 5pm.
Pricing
Early Bird Pricing is currently in effect! Cost is $25 per registrant. Registration prices will increase by $15 after January 15th. Cost includes snacks on Friday evening, breakfast and lunch on Saturday, and speaker sessions. Email us for information about scholarships.
Speaker: Becky Pippert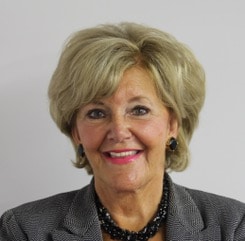 Rebecca Manley Pippert, author of 12 books, evangelist, international speaker and the founder of Becky Pippert Ministries.
Becky's recent book, Stay Salt: The World Has Changed Our Message Must Not, was selected by The Gospel Coalition for "Best Book in Evangelism and Apologetics for 2020." Her worldwide best-selling first book, Out Of The Saltshaker & Into The World, was named by Christianity Today  as one of the 50 books that has most influenced modern Christian thought in the past fifty years.
Becky has written books on spiritual formation, apologetics, renewal and discipleship and has equipped churches and University students in evangelism on 6 continents.  She and her husband recently lived and ministered in the UK and Europe for 7 years. During that time Becky was a contributor on BBC Radio 4 addressing audiences of over 1.3 million.
She has given Evangelistic Outreaches throughout the world and keynoted global events such as Revive in 2019for Univ students from all 40 European countries – Younger Leaders Global Convention in 2016 in Jakarta, Indonesia and CAPETOWN 2010: The Third Lausanne Congress on World Evangelism.
She served as the Senior Advisor for Global Evangelism for the Lausanne Committee for World Evangelism; an Advisory board member for the Billy Graham Center in Wheaton, IL, and was on several boards including Christianity Today magazine. For 2 years Becky was a monthly columnist for the Christian Korean magazine Salt and Light published in Seoul.
Becky has received an honorary doctorate and holds a B.A. and M.A. with High Honors in English literature from the University of Illinois. She has done advanced study at the University of Barcelona, Spain, Harvard University, and the (former) American Institute of Biblical Studies in Jerusalem, Israel.
She and  Dick are the parents of 3 adult children and grandparents to 5 delightful grandchildren. When not travelling they reside in Holland, Michigan.
REGISTER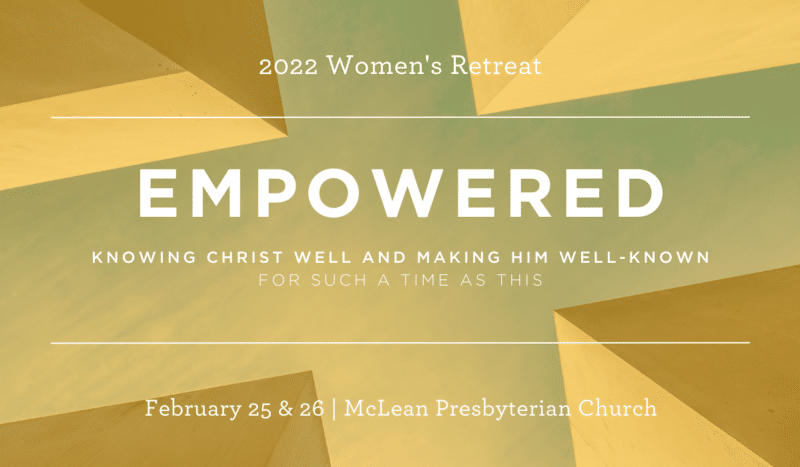 Location
Capital Presbyterian Fairfax
9525 Main St
Fairfax, VA 22031
McLean Presbyterian
1020 Balls Hill Road
McLean, VA 22101
Room
Fellowship Hall
Contact
Melinda Bargery
Retreat Coordinator
[email protected]